July 4th. We killed it with some celebration. I can't overstate the amazing party we put on honoring our nation. Full neighborhood cookout, a reenactment of the Second Continental Congress with period costumes, fireworks backed by an orchestra. Just look!
It was amazing. A couple days later we ventured to Saint Antonio. We found ourselves in a cave.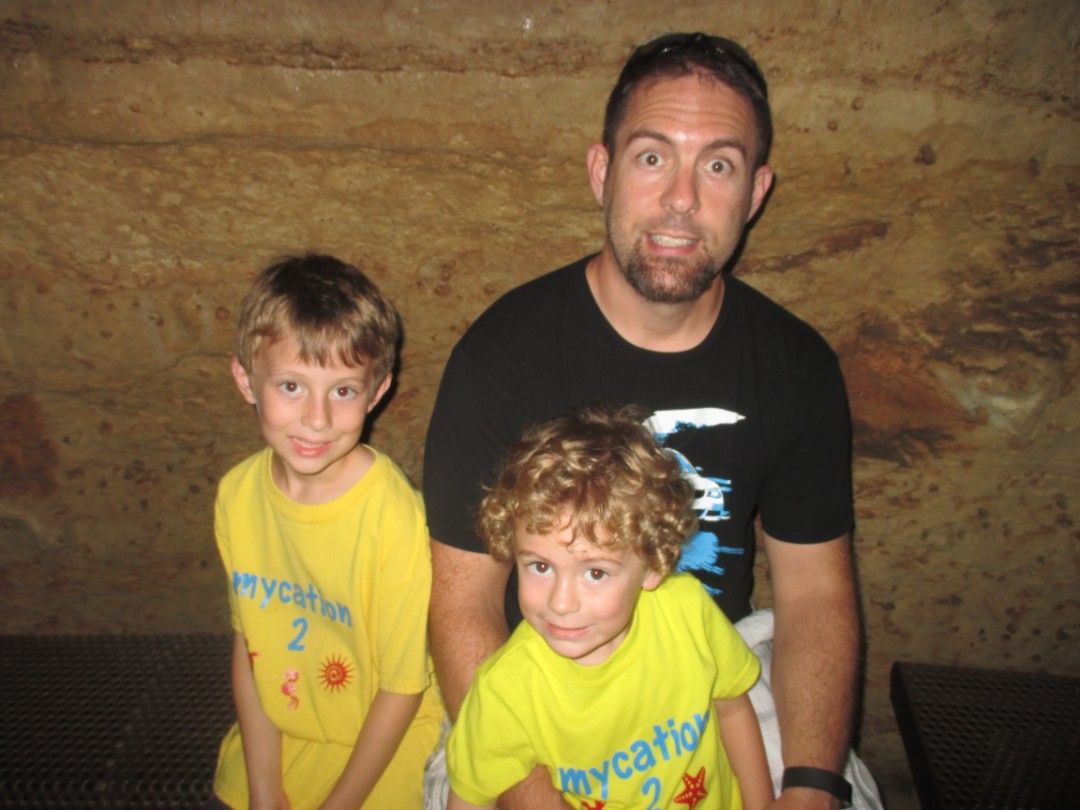 Luke was looking for batman pretty intensely, but alas we only found his droppings. They're slippery. We spent the next two days at the resort, which had a sweet pool and great foodstuffs.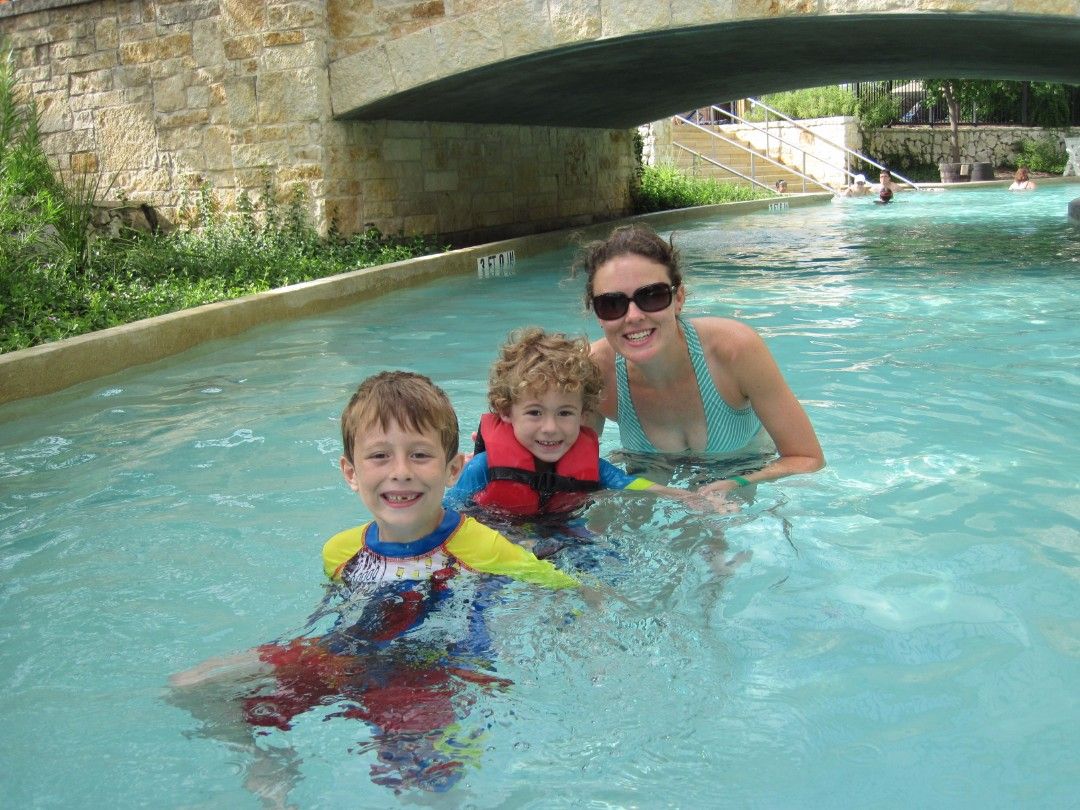 These are smore eating fools.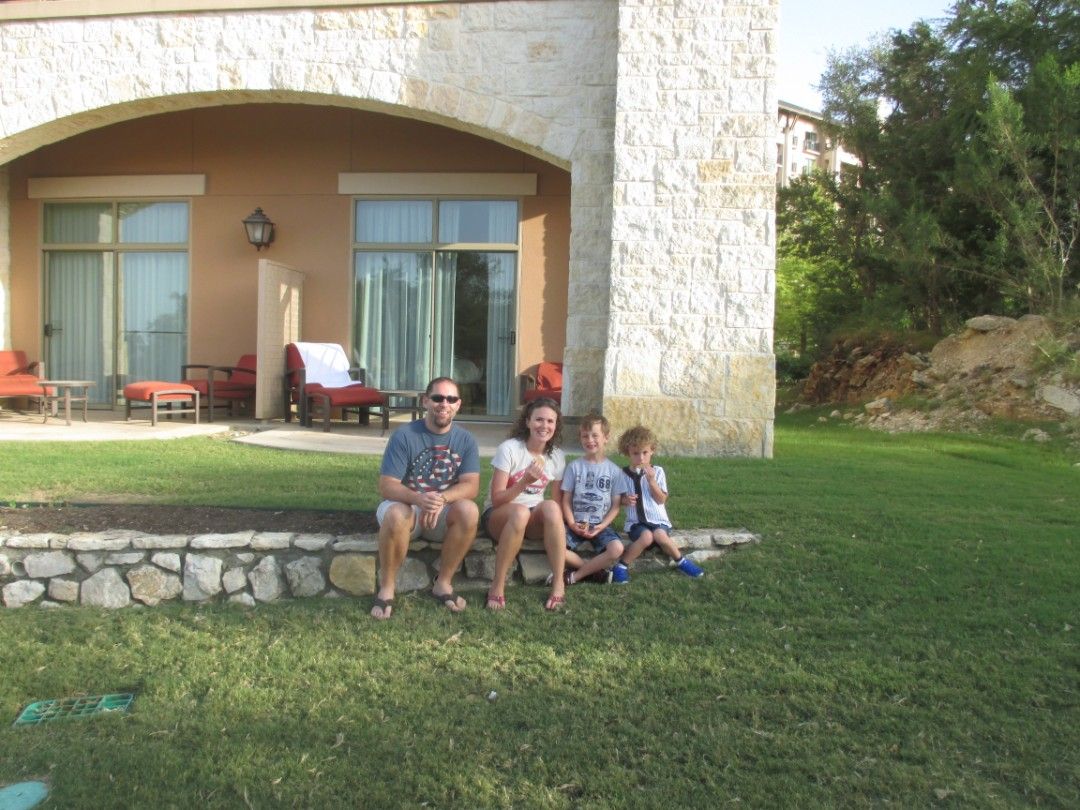 On our way back to Houstonia, I got stuck in a firetruck playground. Fortunately I had some honorary firefighters there to yank me free.
I also attempted to find the design limits of the full suite of playground equipment.
We arrived home to find the avengers assembling in our living room. Not sure why ironman downgraded to a bowling ball for a weapon, but it was effective enough against me.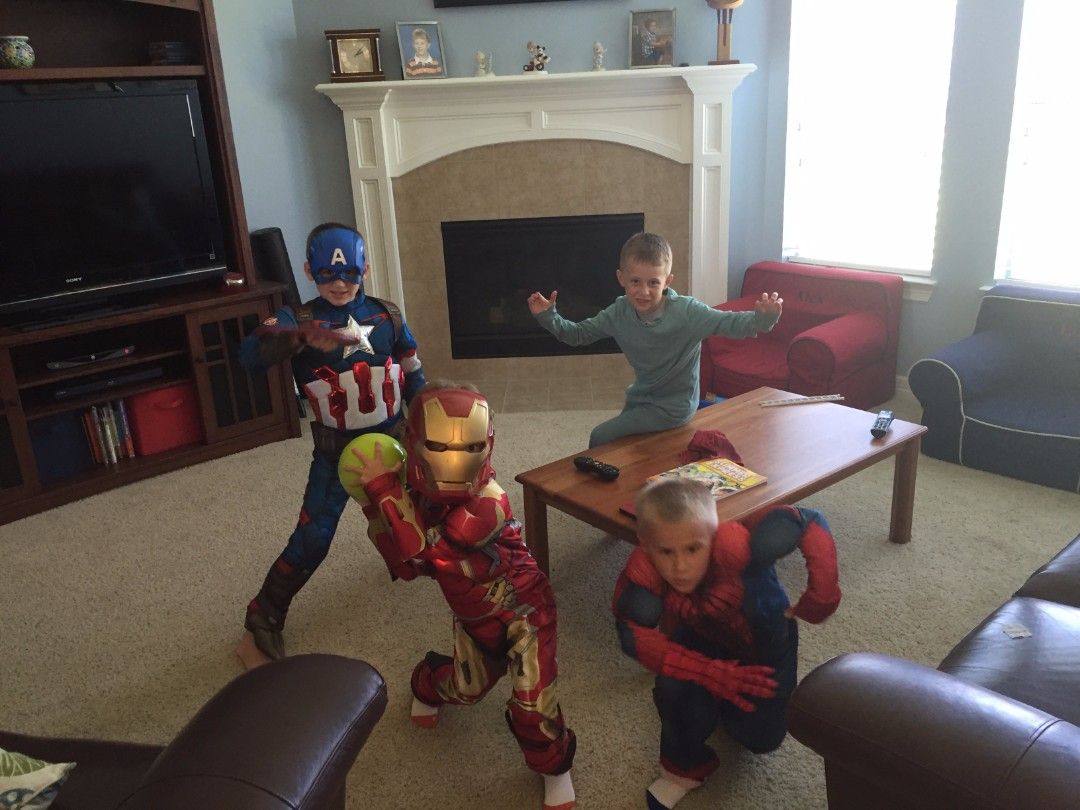 We fled to the beach to escape the residual destruction of a superhero movie, and Alex and his bride took me fishing. I had to touch stinky shrimp.
After Sarah caught a pretty wicked looking unidentified snake/eel type creature, we cruised into the bay for a little more gentle fising. AJ reeled in a keeper, his first caught fish.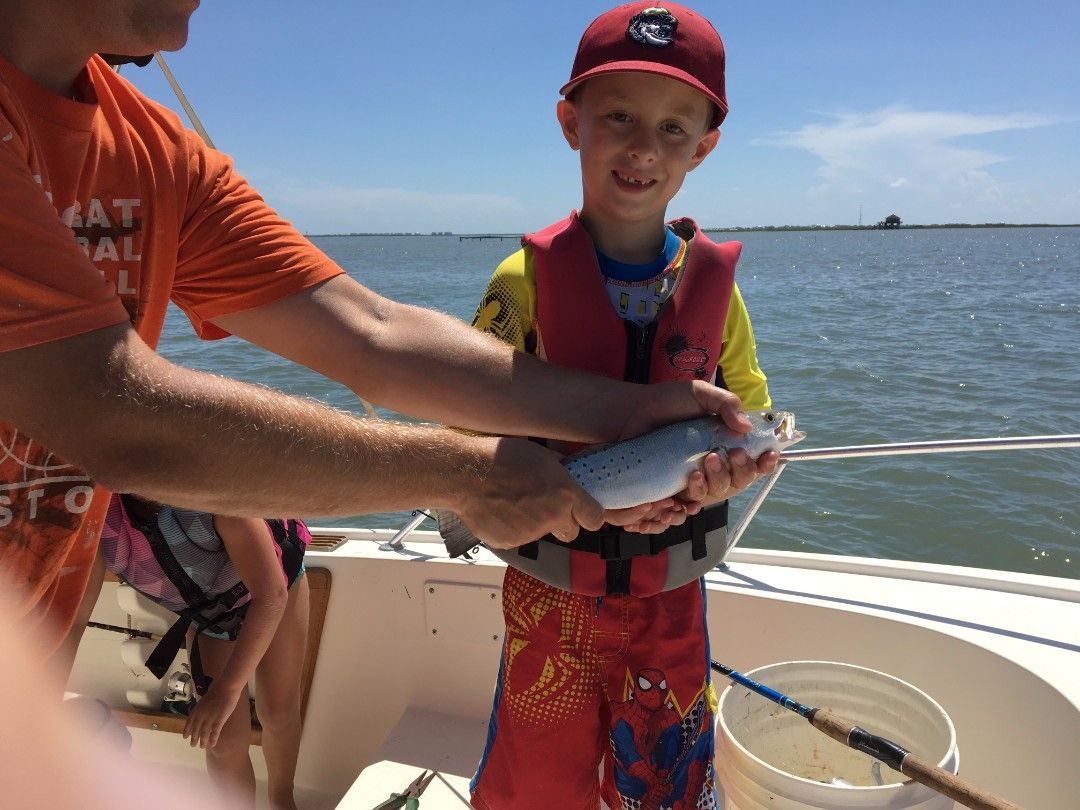 Sarah kept up her kill streak with a keeper of her own, and we had a pretty hearty science class while "cleaning" the catch.
Next time we got home, we found ourselves in the midst of a Jedi training event. I'm not sure how they get access to our house. I'm considering a security upgrade.
In an effort to once again avoid any collateral damage from a potential sith attack, we squatted at grammy's new pool. And in keeping all the motifs running, I once again decided to test the design limit of the inflatable toys (40lbs? ha!).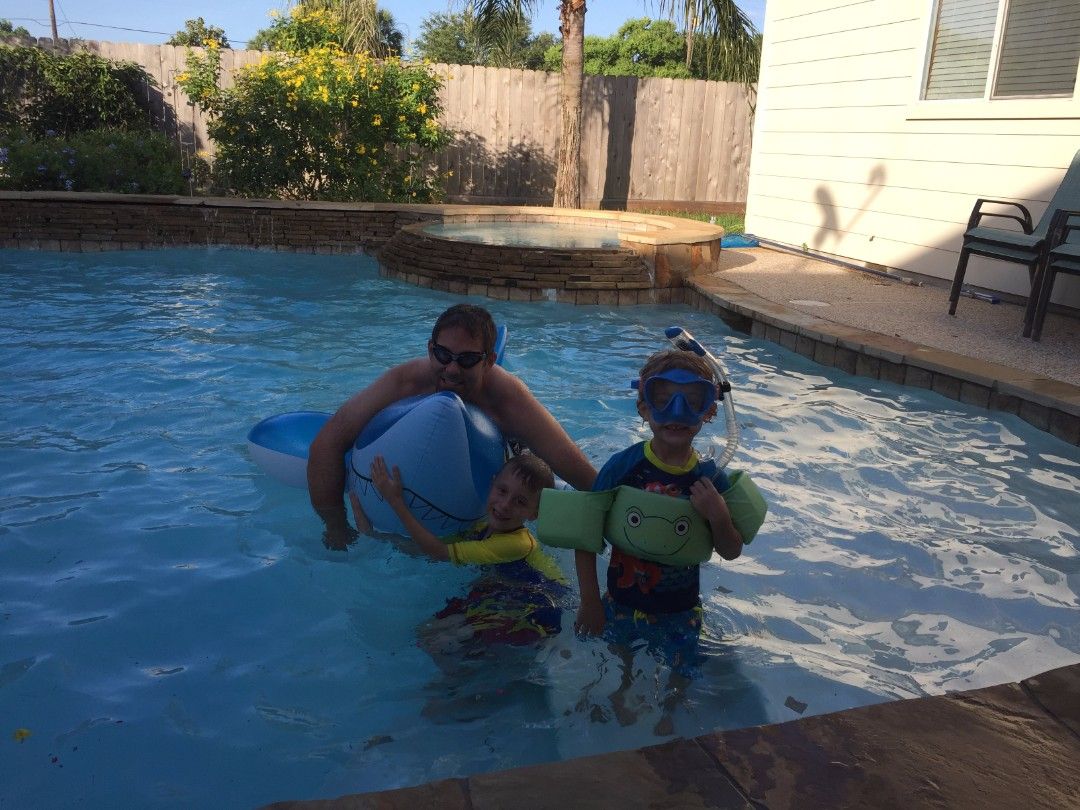 August rolls in and Amy and I decided to start getting the kids to contribute. I brought them up to work to find out if there are any opportunites for cute but otherwise unskilled workers. First we tried astronaut, but the gloves went all the way up to their elbows.
Then I thought, hey, mission control. Then Luke reminded me that he can't read.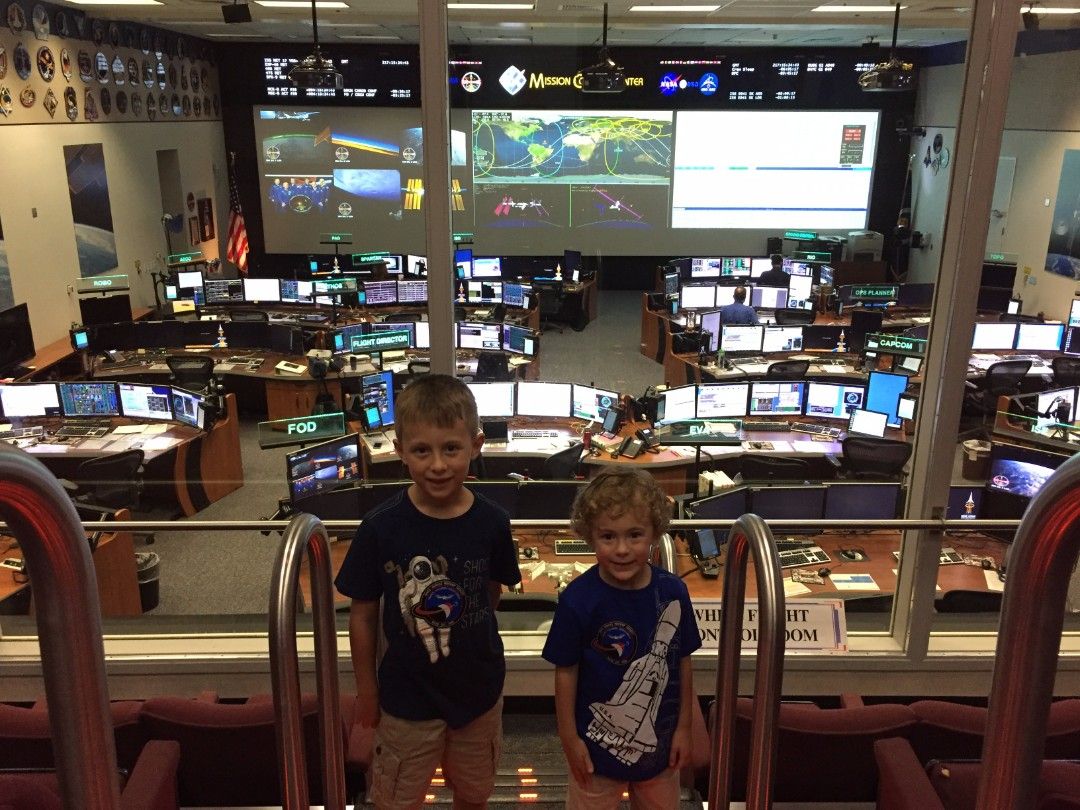 Inspired by the sights, they crafted a ship for their imagination.
Given that NASA work probably wasnt yet the best fit, Amy thought maybe olympics.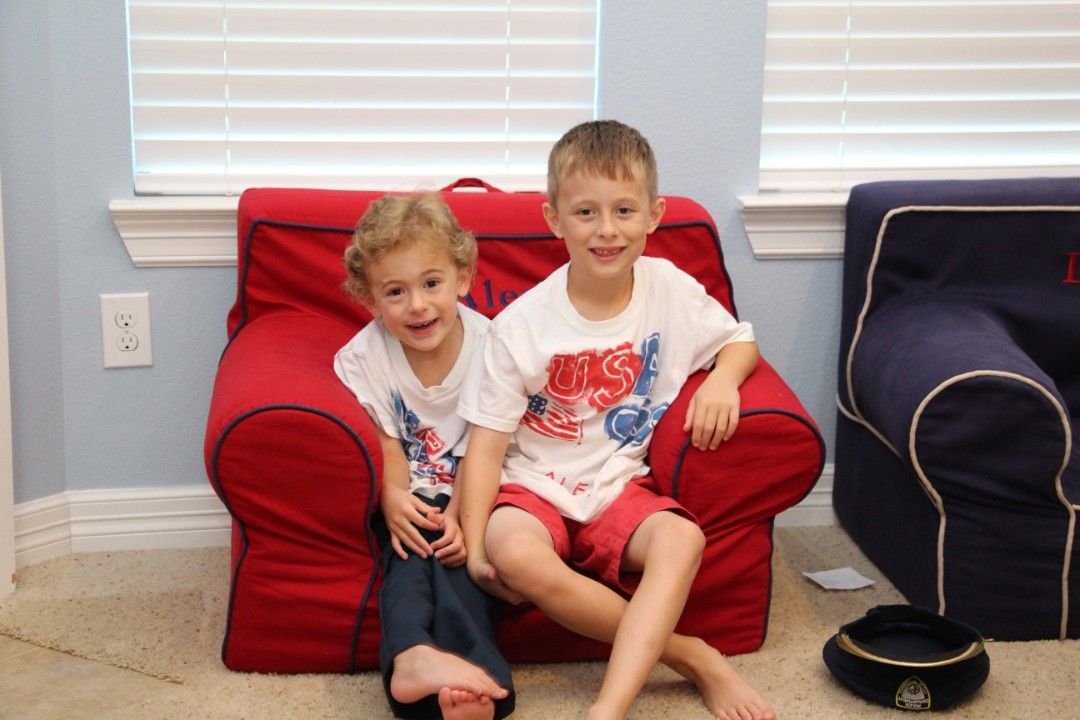 This was as much a summersault as Luke could accomplish.
We recognized how much work that was going to be on the parents, so we decided to just consume the programming in lieu of participating. It was still a good time.
Maybe something in retail?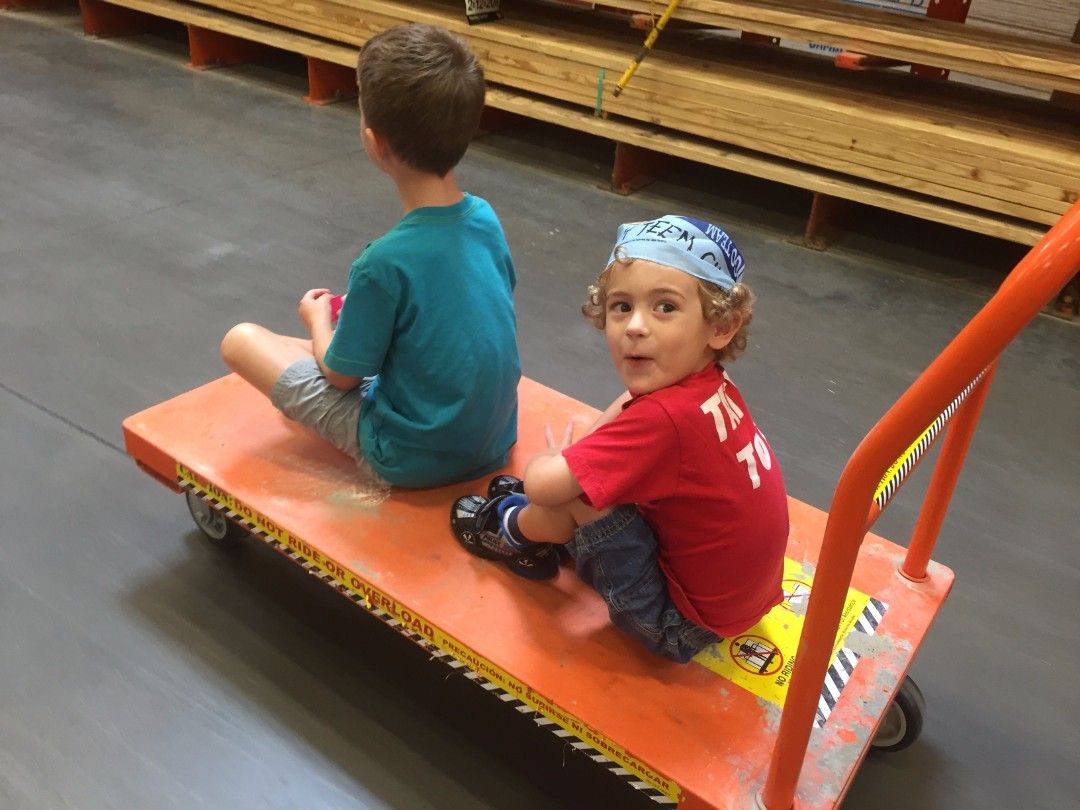 Apparently they're best at taking naps, but those don't pay well.
Having exausted all of our options, Amy and I finally decided to send the kids back to school. At least they'd enjoy some friend time. Alex is all of the sudden in 2nd grade and it's freaking me out.
New teach Ms. Raymond!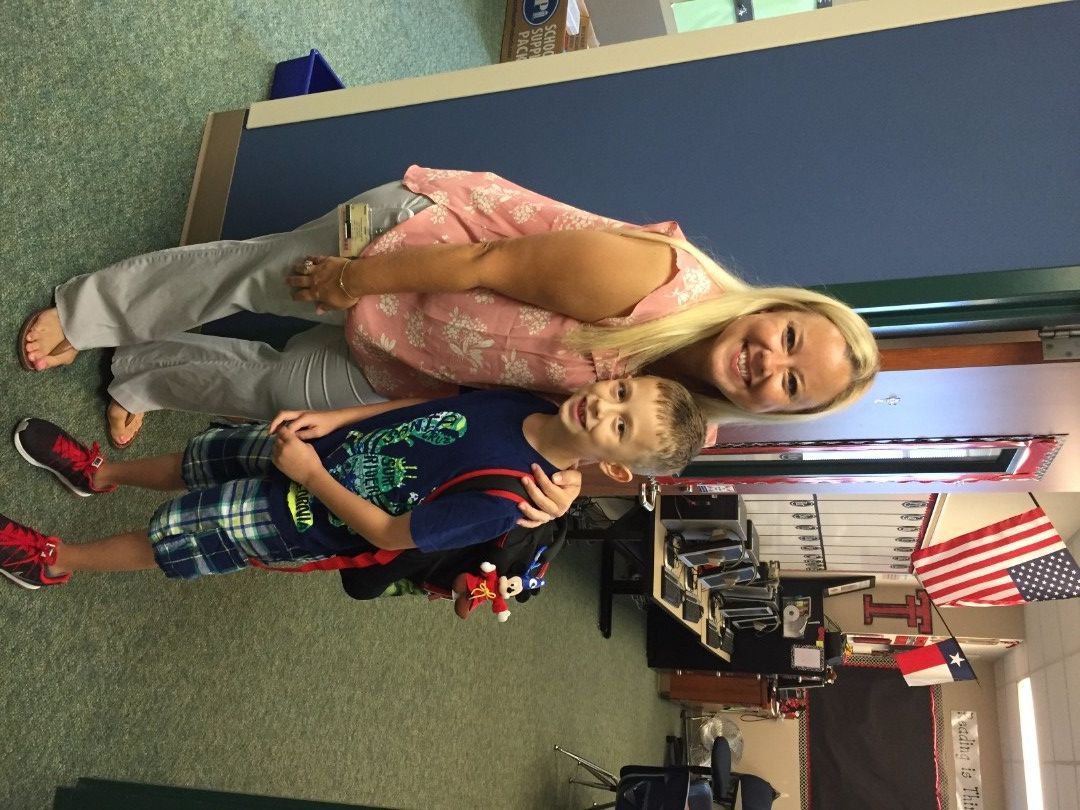 He knew about 10 kids in his class before the year started, so we're confident he's in good shape.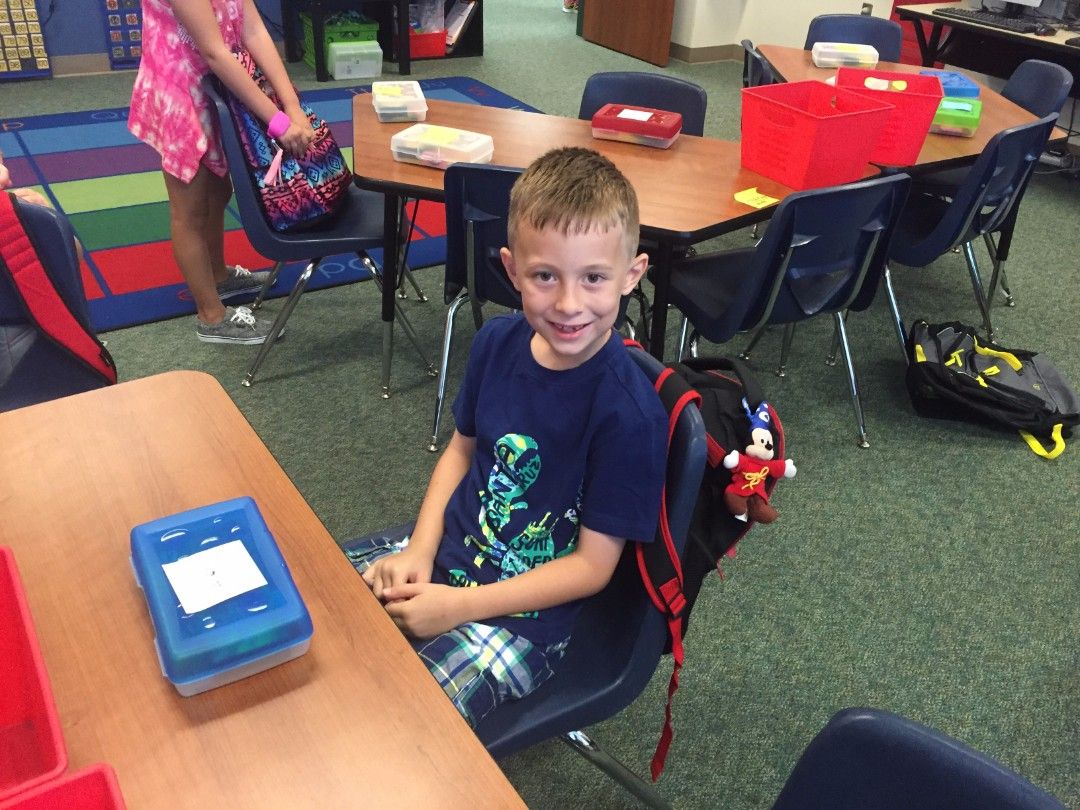 After the first week of school Grampy caught on fire.
Luke started preschool a week later. He's a penguin this year, his last before kindergarten. Tears will flow freely when he's done with happy harbour, which has been an awesome preschool.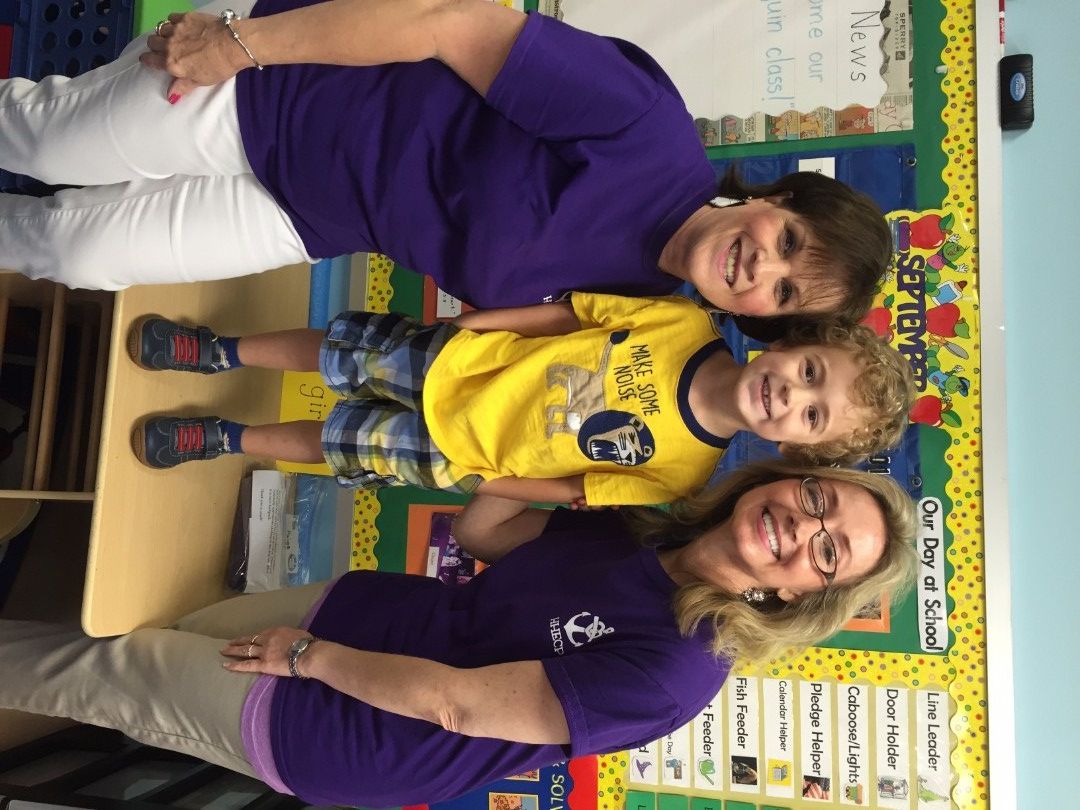 Alex forgot how to eat pizza.
Luke has great hair.
Turtle power.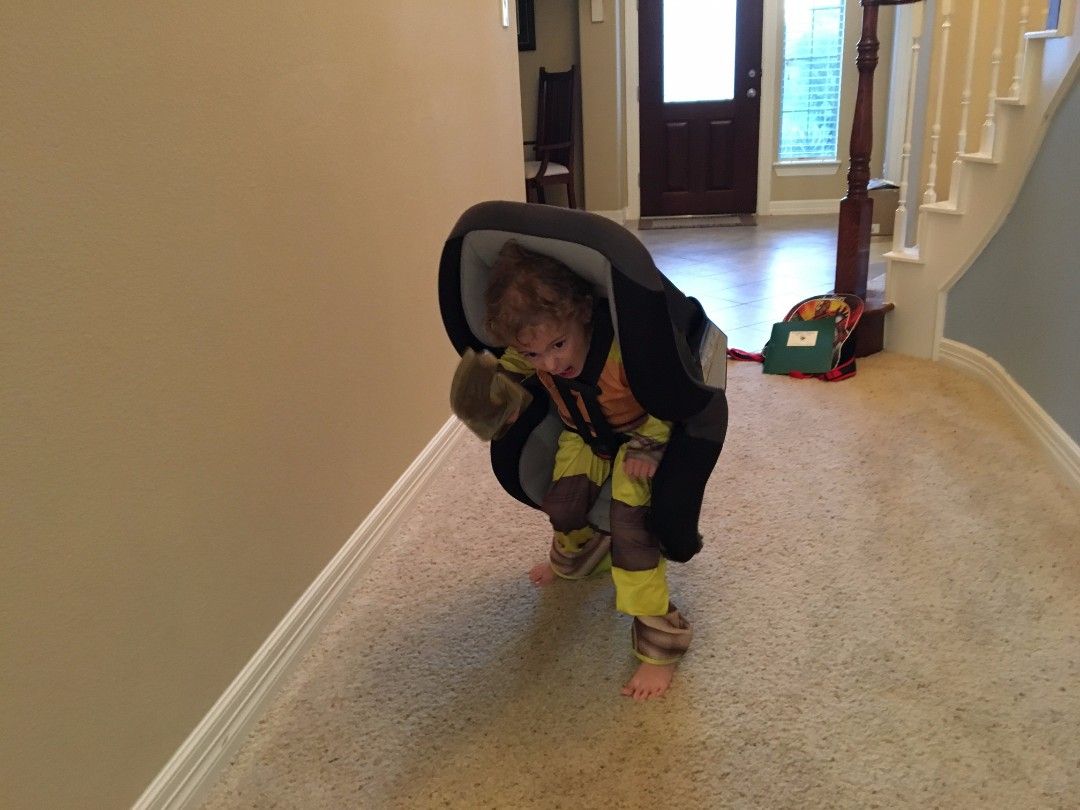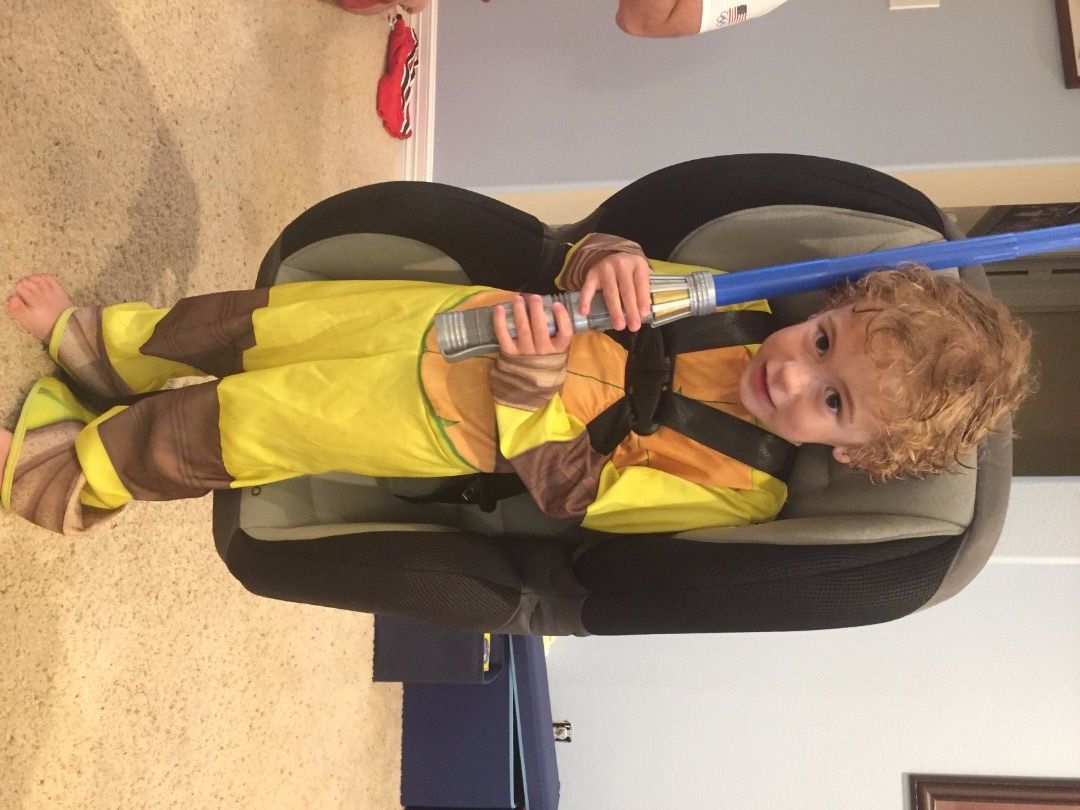 The pizza pulled out Alex's other front tooth. Or Amy did it while I cringed and heebie jeebied in another room.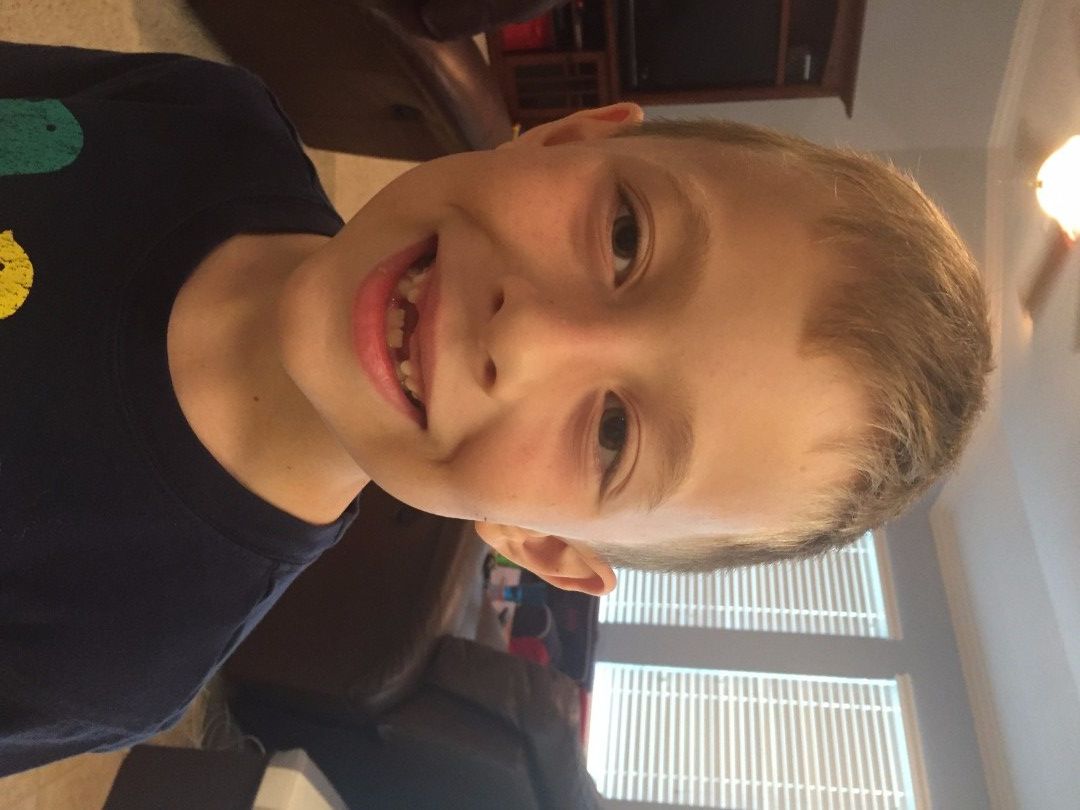 And finally, baseball has begun. I've found my way into coaching both kids, and all games are on sunday. The first set of games were played in 105 degree heat from 12:30 through about nearly 5. It was terrible heat, though a good experience, and I'm hoping a cool front steals through here quickly and it will be a great time for all. Instead of having kids drop from heat exhaustion.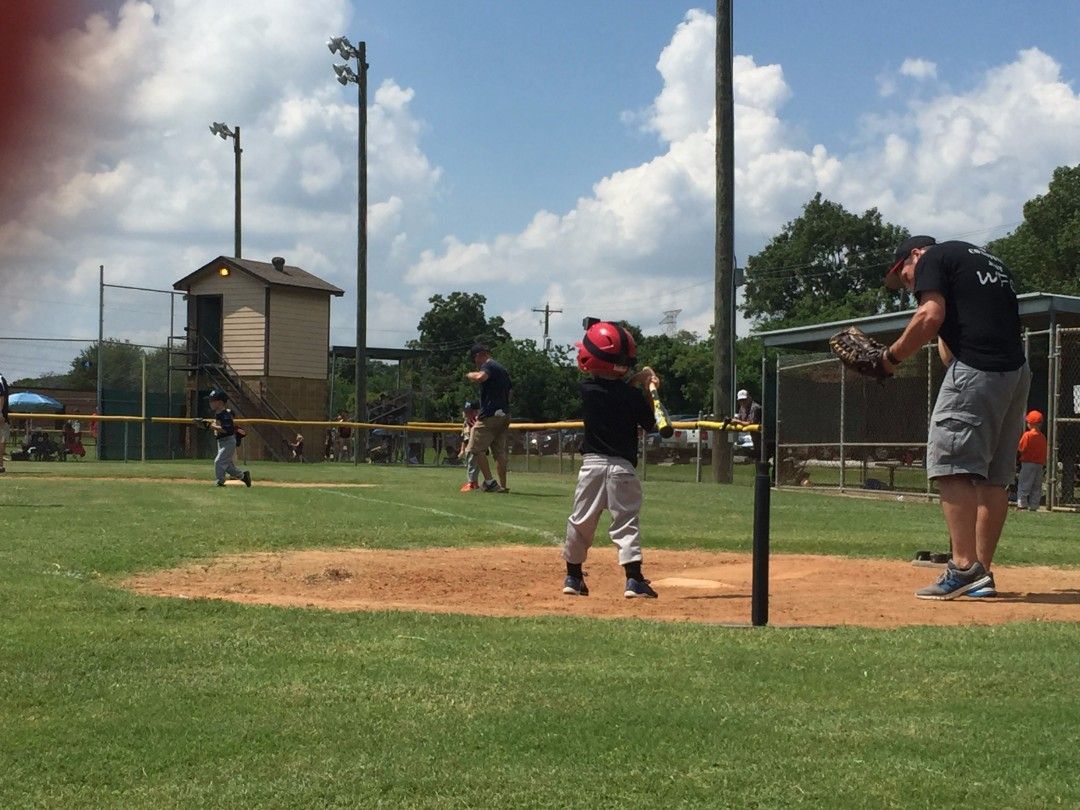 Heading home from the baseball park.